MIH x BASF Webinar Discussed "Material Innovation for a Sustainable Drive" in the EV Ecosystem
Published On 2023-03-27
Views 671
Electric vehicles have emerged as a global trend, driven by the goal of achieving net-zero emissions and promoting sustainability. The electrified powertrain, as one of the core technologies in electric vehicles, requires new materials as its key performance. Under this background, BASF and MIH Consortium jointly organized a webinar on 16 Mar. to present the sustainability in the automotive industry and the latest materials solutions for eMobility, aiming to provide an overview of a sustainable electric vehicle ecosystem and how BASF achieve this by advanced material solutions.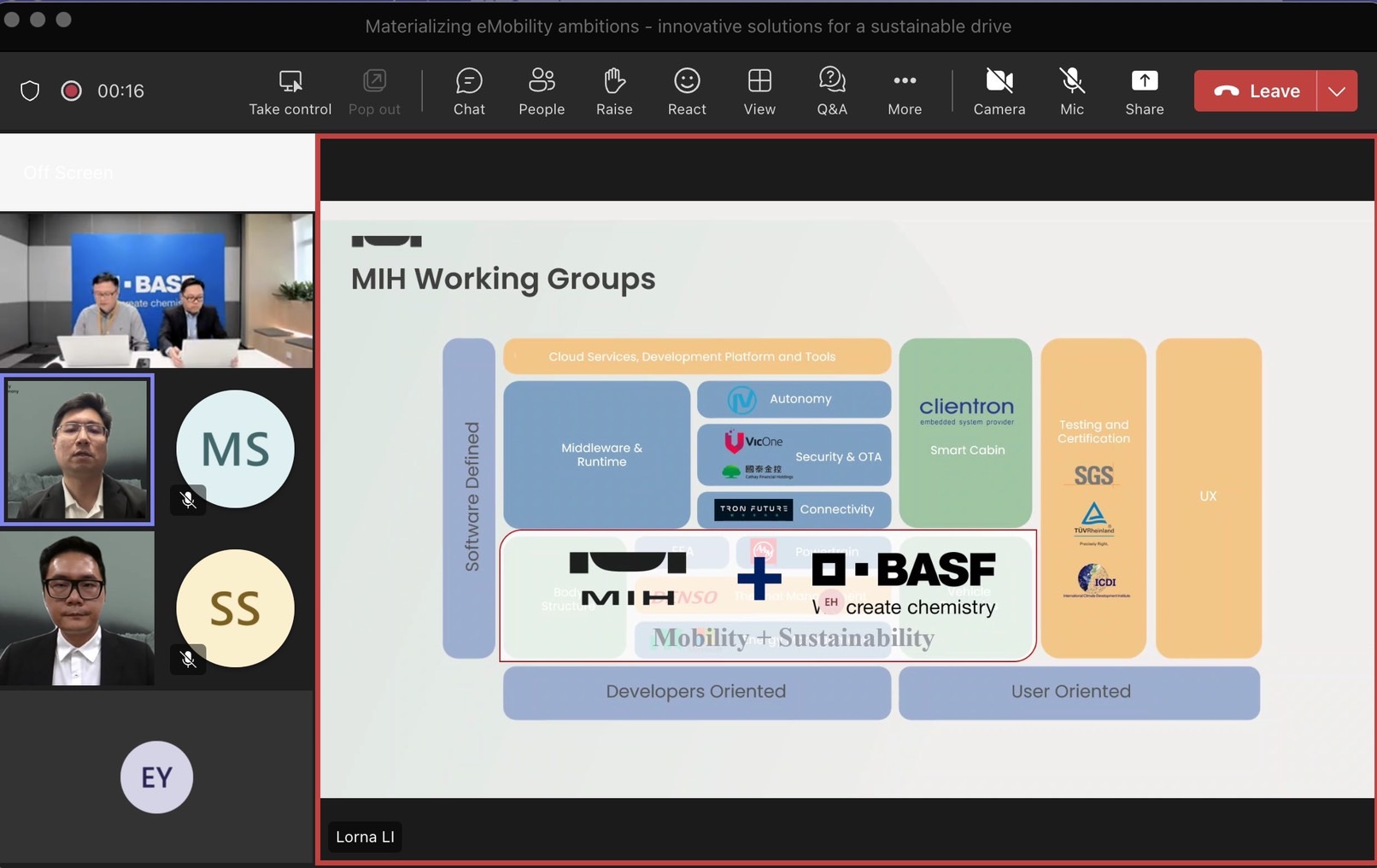 The whole webinar consisted of 3 presentations.
Shock Tung, Digitalization Business Consultant from MIH, the carbon management concept to help members walking towards net-zero emission and energize sustainability for EV ecosystem.
Michael Sun, Technical Development of BASF Performance Materials Asia Pacific, introduced how BASF drives sustainability by circular economy and carbon management.
Swee Jin Saw, Segment marketing for E&E Modules and Electric Propulsion of BASF Performance Materials Asia Pacific, shared BASF's wide variety of products used in eMobility, focusing on flame retardancy and electrical performance.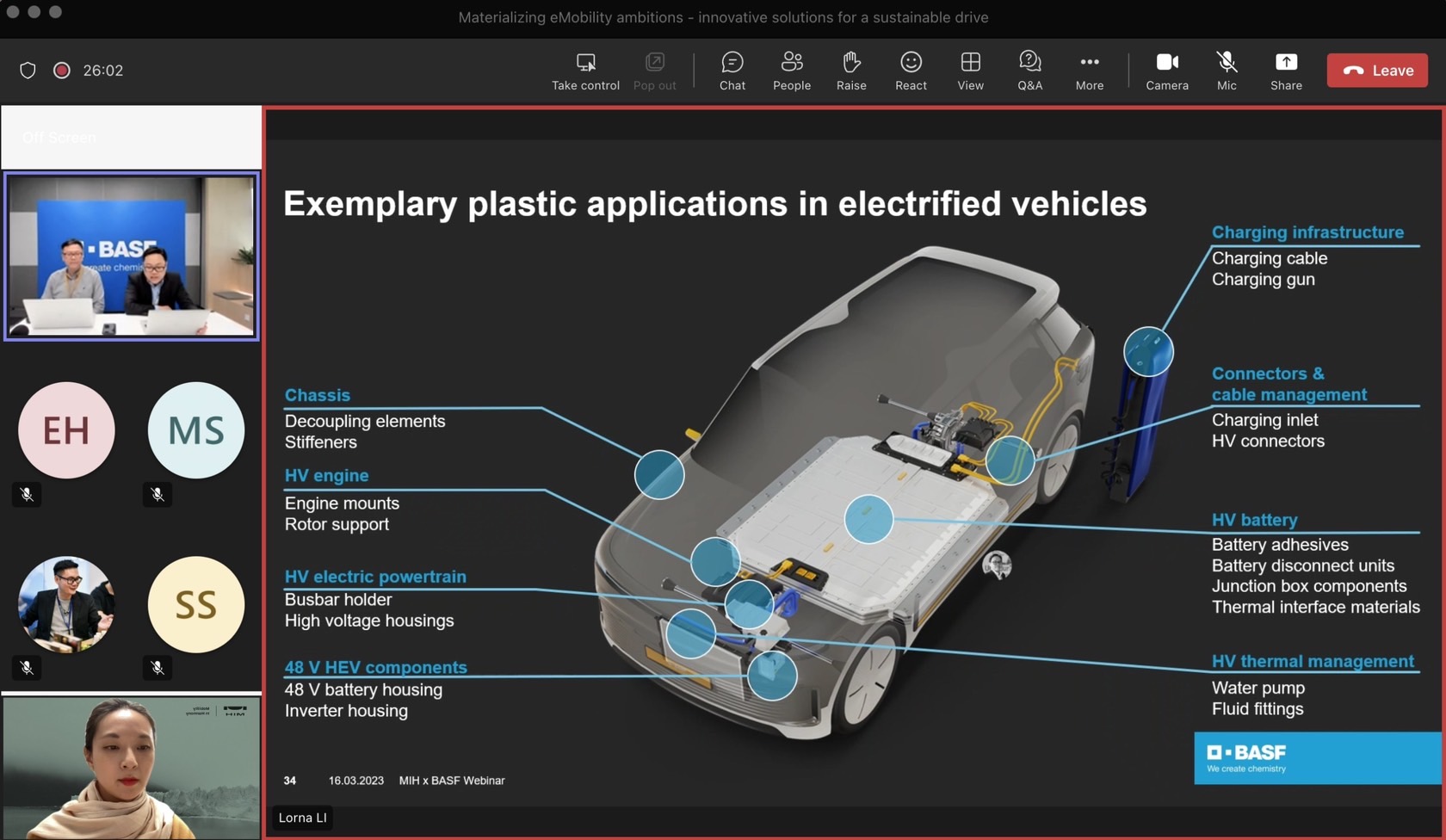 About 90 people registered and joined the webinar, covering Asia, Europe, and North America.
Click here
to watch the video replay!